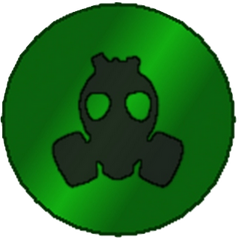 The
Survivor Badge
is a badge in 
Apocalypse Rising
. The badge is awarded to those who survive 3 days and kill 50 zombies. The badge itself is green with a gas mask in the center. It is the first tier of the "Survivor" type badges (as opposed to the first tier of the "Bandit" type badges, the
Bandit Badge
.)
Tips
Using melee weapons against zombies can conserve ammo.
For more zombie kills, go into more heavily populated areas, such as Union Square.
Silenced weapons should be used for zombie killing, so that you don't attract the whole horde.
Be on the move, always. You are a nomad.
Be stealthy. Running into bandits could be a problem for your escapade.
Ad blocker interference detected!
Wikia is a free-to-use site that makes money from advertising. We have a modified experience for viewers using ad blockers

Wikia is not accessible if you've made further modifications. Remove the custom ad blocker rule(s) and the page will load as expected.