The
M68
CCO
(Close Combat Optic) is a red dot sight that provides no enhanced magnification level. It is relatively common compared to other sight attachments and can be found in most military locations. It is considered a good replacement for the
ACOG
or
SUSAT
, as it is not obtrusive and you have a clear view of your target, although the lack of magnification can be a hindrance. It is not recomened for sniping use, with the lack of magnification.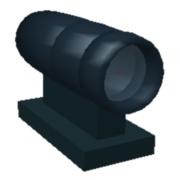 Ad blocker interference detected!
Wikia is a free-to-use site that makes money from advertising. We have a modified experience for viewers using ad blockers

Wikia is not accessible if you've made further modifications. Remove the custom ad blocker rule(s) and the page will load as expected.