The Hiking Pack is a larger backpack that unlocks 4 slots. It is very useful for long trips or just carrying things. They are fairly uncommon but a Survival Pack would be much more useful. Before the Kin Reimagined update, they were always orange in color.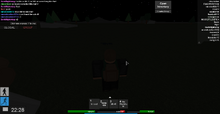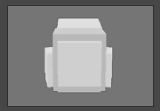 Spawning
You can spawn with the hiking pack, which costs 1 credit at the spawn menu. The color is randomly chosen. This is one of the least popular spawnitems, due to the abundance of them in-game.
Uses
It is often used to carry civilian supplies. It has 16 slots.
Ad blocker interference detected!
Wikia is a free-to-use site that makes money from advertising. We have a modified experience for viewers using ad blockers

Wikia is not accessible if you've made further modifications. Remove the custom ad blocker rule(s) and the page will load as expected.